ACCA to ACA 2023 City Academy's Promotion
Through online classes, City Academy helped our students achieve high pass rates for the advanced level papers in Strategic Business Management and Corporate Reporting and enabled Ms Lim Jia En to achieve a high score of 96% in Audit Assurance exam.
City Academy also supported ICAEW in hosting the first Online Training File Clinic in Singapore, and the computer-based examination workshop in July and September respectively'
Source: ICAEW South-East Asia Annual Dinner 2018 Booklet.
Be a Chartered Accountant. ACCA graduates who passed the relevant ACCA papers only need to complete 3 advanced level papers to complete the ICAEW examination.
The

C

ITY

A

CADEMY Advantage
City Academy is an ICAEW-recognised Global Partner in Learning that conducts training to students and also to tutors in China, Indonesia, Malaysia, Vietnam and Singapore.
With a team of highly experienced tutors, City Academy has consistently produced high pass rates for the ACA exams.
City Academy is dedicated to providing only ICAEW qualification training.
Our goal is to develop value-driven Chartered Accountants with a professional and global mindset, and provide students with a strong foundation to excel through the following factors:
Excellent Tutors
Integrated Teaching Approach
Close Partnership with Employers and Sponsors
Importance of tuition at Advanced Level Papers
CR and ACS have AI now. Students need a good analysis of this from experience tutors.
The AI is normally UK focused. Hence having UK tutors means the UK centric issues can be explained clearly
ICAEW exams are very real world focused and practical. They appear difficult at first due to the length, content etc. but experienced tutor can guide students to what is needed in a pass standard answer.
Pass rates are much higher in the final paper. But passes still contingent on good studying techniques.
ICAEW papers have different style of marking – especially ACS. Need to understand this to pass the examination.
Why is face-to-face tuition important?
Having tutors "live" as it were means students can ask questions on AI and of course other study materials in lectures etc.
Marking of mock exams by experienced tutors – shows what else is needed to pass and not just which points have scored marks. Students can focus on improving their weaknesses
Meeting other students in the same class to share experiences and questions with
You get direct feedback from tutors during class – answering questions etc
Higher pass rate compared to self-study

Students are taught to focus on presenting in concise manner

Time-saving because:

Tutors focus on key topics to help students achieve content mastery
Studying the important parts help save time
Passing at first attempt saves time and money
A rigorous time schedule actually helps students achieve work-study balance and save time.

Cost – there are various schemes in place to help students meet the financial commitment. Contact city academy at : enquiry@cityacademy.sg or 67420300
Our Lecturers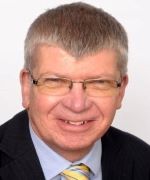 Lisa de Looze
JP, ACMA, CGMA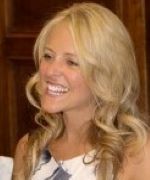 Jodie Lucas
ICAEW Qualified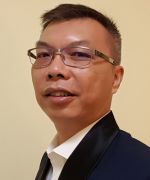 Sima Lad
ACA, BA (1st Class Hons)
Dave Bull
MBA, CTA, ATT(Fellow)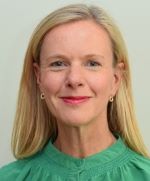 Claire Dean
FCA, BSc (1st Class Hons)
ICAEW
Stuck in a job with no progression? The ICAEW ACA can bring you further.
Established in 1880, the Institute of Chartered Accountants in England and Wales (ICAEW) is one of the world's leading professional accountancy institutes with over 154,000 members in 148 countries­1 and 6,000 Authorised Training Employers (ATEs) globally.
The ICAEW chartered accountancy qualification, the ACA, is a highly recognised and respected qualification and one of the most advanced learnings and professional development programmes in the world.
As one of the founding members of Chartered Accountants Worldwide (CAW), ICAEW is part of a global professional accountancy community with 1.8 million chartered accountants and students around the world.
In Singapore, ICAEW has signed a Reciprocal Membership Agreement (RMA) with the Institute of Singapore Chartered Accountants (ISCA). Without having to fulfil additional professional or educational requirements, an ICAEW member can apply for a ISCA membership and be conferred the CA (Singapore) designation, which is recognised as a mark of professional excellence and a pre-requisite to be a public accountant in Singapore.
1 Source: www.icaew.com. All information is accurate as of December 2020.