ACCA to ACA 2021 City Academy's Promotion
Through face-to-face classes, City Academy helped our students achieve high pass rates for the advanced level papers in Strategic Business Management and Corporate Reporting and enabled Ms Lim Jia En to achieve a high score of 96% in Audit Assurance exam.
City Academy also supported ICAEW in hosting the first Online Training File Clinic in Singapore, and the computer-based examination workshop in July and September respectively'
Source: ICAEW South-East Asia Annual Dinner 2018 Booklet.
Be a Chartered Accountant. ACCA graduates who passed the relevant ACCA papers only need to complete 3 advanced level papers to complete the ICAEW examination. 
The

C

ITY 

A

CADEMY Advantage
City Academy is an ICAEW-recognised Global Partner in Learning to conduct training not only to students, but also tutors in China, Indonesia, Malaysia, Vietnam and Singapore.
With a team of highly experienced tutors, City Academy has consistently produced high pass rates for the ACA exams.
City Academy is dedicated to providing only ICAEW qualification training.
Our goal is to develop value-driven Chartered Accountants with a professional and global mindset, and provide students with a strong foundation to excel through the following factors:
Excellent Tutors
Integrated Teaching Approach
Close Partnership with Employers and Sponsors
Our Lecturers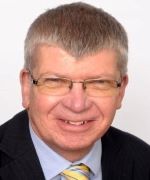 Alan Lewin
ICAEW Qualified Tutor
Keith Farmer
ICAEW Qualified Tutor
Chris Lee
ICAEW Qualified Tutor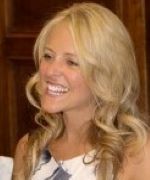 Jodie Lucas
ICAEW Qualified Tutor
Michelle Chow
ICAEW Qualified Tutor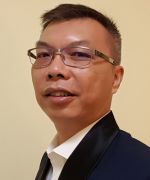 Sima Lad
BA (1st Class Hons), ACA
Dave Bull
MBA, CTA, ATT(Fellow)
Samantha Griffiths
BSc (Hons), MBA, FCCA
ICAEW
Stuck in a job with no progression? The ICAEW ACA can bring you further.
Established in 1880, the Institute of Chartered Accountants in England and Wales (ICAEW) is one of the world's leading professional accountancy institutes with over 154,000 members in 148 countries­1 and 6,000 Authorised Training Employers (ATEs) globally.
The ICAEW chartered accountancy qualification, the ACA, is a highly recognised and respected qualification and one of the most advanced learnings and professional development programmes in the world.
As one of the founding members of Chartered Accountants Worldwide (CAW), ICAEW is part of a global professional accountancy community with 1.8 million chartered accountants and students around the world.
In Singapore, ICAEW has signed a Reciprocal Membership Agreement (RMA) with the Institute of Singapore Chartered Accountants (ISCA). Without having to fulfil additional professional or educational requirements, an ICAEW member can apply for a ISCA membership and be conferred the CA (Singapore) designation, which is recognised as a mark of professional excellence and a pre-requisite to be a public accountant in Singapore.
ACCA to ACA Promotion   2021 Courses & Promotion
1 Source: www.icaew.com. All information is accurate as of December 2020.