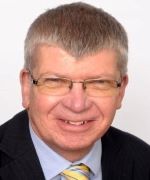 Alan Lewin
ICAEW Qualified, FCA
Qualified as a Chartered accountant in 1982 with Touche Ross (now Deloitte) in Leicester
Specialises in writing and teaching the subjects of auditing, corporate governance, management theories and preparation for ACCA, CIMA and ICAEW examinations
Has examination experience with CIMA where he was chief examiner for 10 years and more recently ACCA where he was Audit and Assurance examiner for 5 years, and part of the P7 marking team since 2010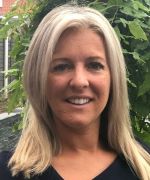 Jodie Lucas
ICAEW Qualified 
Qualified as ACA at the age of 22
After leaving audit practice in 2000, Jodie worked for Kaplan Financial for 16 years as an integral part of their Birmingham tutoring team – teaching ICAEW, ACCA and CIMA studies. She left Kaplan in search of some up-to-date practical experience to reinforce and complement her classroom delivery
Jodie established her own company soon after and has built a portfolio of varied clients, dividing her time and energy between her continued passion for freelance lecturing for a number of providers in the UK and Dubai; and contract audit and advisory work for Deloitte
She is enthusiastic and driven to help students to understand, apply and retain their technical knowledge gained from her subjects, not only to enable students to pass exams but to become better prepared in the work place
She also remains involved with the ACCA as a writer of CBE material and has been involved in marking for the ACCAs' equivalent Audit and Assurance paper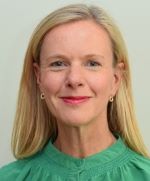 Claire Dean
ICAEW Qualified, FCA, BSc (1st Class Hons) 
Claire is based in London, UK, where she delivers high energy, engaging and exam-focused tuition for the ICAEW, ACCA and CIMA financial/corporate reporting exams. 
With over 25 years of experience, Claire has a detailed knowledge of the exam technique required to succeed in the professional exams.
Alongside exam training Claire delivers IFRS and FRS 102 continuing professional development training on new and emerging reporting issues to a wide range of corporates, which allows her to bring a real-life perspective to her exam training and ensures her technical knowledge is always up-to-date.
Dave Bull
MBA, CTA, ATT(Fellow)
Worked with HM Revenue & Customs UK
Has his own tax practice
Taught since 2001 with companies such as BPP, LexisNexis, Tolley
Students describe his teaching style as interactive and engaging, breaking complex concepts down to fundamental principles and adapting to the emerging needs of each Individual class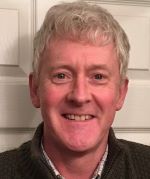 Sean O'Leary
ACMA, BSc (Hons) in Maths
Sean is a CIMA qualified accountant hailing from the North West of England, who has been teaching for over twenty years. His background prior to teaching was first in the City, and then later in financial management.
In his private life he is a father of four, a double bass player and hiker. A keen Rochdale AFC fan, he is enthusiastic advocate of the merits of a half time pie, particularly at home games in January.
Lisa de Looze
JP, ACMA, CGMA
Qualified as a Chartered Management Accountant in 2007 and also serves as a Magistrate for the UK Judiciary.
Lisa has ten years of experience working as a Management Accountant for the exclusive luxury car manufacturer Bentley Motors.
Lisa established her own company twelve years ago and has built a large portfolio of clients teaching at various leading academic institutions across ICAEW, ACCA and CIMA.
She is enthusiastic, possessing excellent administrative, verbal communication and written skills along with effective teaching methods.
Sima Lad
ICAEW Qualified, ACA, BA (1st Class Hons) 
Contributed towards the delivery and planning of small and large group teaching sessions across the ACA, ACCA and AAT qualifications – delivery in the UK and Cyprus.She motivates students to perform in their exams to the very best of their abilities by incorporating a range of learning techniques into lessons. Pro-active with both students and employers by making proposals for improved performance in examinations, focusing on exam technique and identifying weak areas
Key achievements
Secured the 2014 Global Kaplan Leadership Awards for "Outstanding Faculty"
Regionally shortlisted for the "2014 Young Person in Business" DNLCC award
Nationally shortlisted as PQ magazine "2013 Lecturer of the year"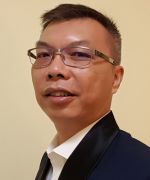 Alan Ng 
CA Singapore, FCCA, M.Sc. in Finance
Holds two Master degrees in two different fields – M.Sc. in Finance from National University of Ireland and M.A. in Chinese Language and Literature from Beijing Normal University
Alan has ten years of accounting and finance work experience spanning across different industries from trading, banking, to computers and diesel engines firms. After a few years into management, Alan discovered his passionate for teaching.  Teaching reaches out to more people, helping them prepare for their future.  At the same time, the trainer gets to upkeep the technical knowledge.  Alan decided to be full time trainer in 1999
Alan has been teaching Accounting and Finance subjects at the certificate, diploma, higher education and professional levels for more than eighteen years.  With his dedicated teaching and commitment, Alan Ng received good comments from students
Alan believes that Learning is an opportunity and Teaching is a rewarding career. Every learner can flourish if appropriately challenged and supported
Michelle Chow
ICAEW Qualified
Graduated from the London School of Economics with a BSc in Economics.  She qualified as ACA within the audit practice of KPMG in the UK.  She has over 15 years of work experience within external audit, transaction services, financial analysis, financial reporting, management accounting, budgeting and forecasting.  Her experience is mainly in large multinational corporations, and more recently within private equity, in a variety of industries
The breadth of her finance experience in corporate advisory as well as internal finance functions helps with applying the technical knowledge in the ACA training to real life examples in the work place.  She is enthusiastic and driven to help students understand and apply the technical training to pass their exams and also to be prepared for real life application in the work place
Lim Teck Kee
CA Singapore, ASEAN (CPA), MBA
Teck Kee has a Master of Business Administration from the University of Strathclyde and a Bachelor of Accountancy degree from the Nanyang Technological University. He is a Chartered Accountant, Singapore and an ASEAN (Chartered Public Accountant) with over 20 years of commercial experience.

Teck Kee started his career as an auditor and thereafter went on to work in various MNCs and local listed companies in functions such as financial reporting, management reporting, financial planning and analysis, taxation, IT, legal and admin across various industries. Prior to this, he was the Head of Finance department in a business unit of a local listed company. Teck Kee has his own company providing corporate secretarial services, consultancy, tax and accounting-related services.

Teck Kee is passionate about teaching and believes in a rewarding career of imparting his skills and knowledge to future managers and leaders.